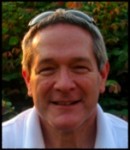 Hi, my name is Dave Jacobs and I will be your coach and instructor as you pursue becoming a Certified Leadership Coach through SCP Coach Certification.
After 28 years of pastoral ministry I retired from serving in the local church and started Small Church Pastor which provides coaching, consulting, resources and encouragement to pastors of smaller churches (and larger ones too). Since the beginning of 2007 I have been a full-time pastoral coach. Each year I have seen my coaching practice grow numerically and financially. I know how to build a successful coaching business or ministry and now I am ready to pass on to you everything I know.
When I began to form my coaching practice I looked into the different coach certification programs out there and considered the advantages of working with one of those organizations. The problem for me however was cost and time commitment. I simply did not have the money and I wanted to begin my practice sooner than these programs would take to complete. I found that coaching came naturally to me. I read all the books that most of these coach certification programs required in their training and I just started coaching. The more I coached the more I learned about coaching.
My assumption in starting the SCPCC was that were many pastors and church leaders out there like me who do not have the time or money required to be certified through some of the more popular coach training organizations. That's why I designed SCPCC to be different than the rest. To discover how SCPCC is special simply visit my FAQ page.
Read Subjects, Course Description, FAQ, fill out the Application form and let's get started towards you becoming a Certified Leadership Coach!
In case you're interested, I've been married to my best friend Ellen for 38 years. We have five adult children and ten perfect grandchildren. We live in beautiful southern Oregon.
I invite you to friend me on Facebook, follow me on twitter @thinkmonk and join my Small Church Pastor group page. Check out my blog, and if you'd like to contact me directly you can do so at: dave@smallchurchpastor.com